This Girl In The Ice
by Robert Bryndza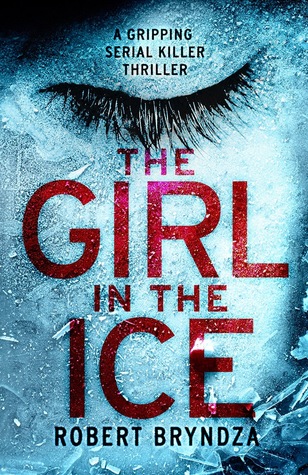 From Goodreads
Her eyes are wide open. Her lips parted as if to speak. Her dead body frozen in the ice…She is not the only one.
When a young boy discovers the body of a woman beneath a thick sheet of ice in a South London park, Detective Erika Foster is called in to lead the murder investigation.
The victim, a beautiful young socialite, appeared to have the perfect life. Yet when Erika begins to dig deeper, she starts to connect the dots between the murder and the killings of three prostitutes, all found strangled, hands bound and dumped in water around London.
What dark secrets is the girl in the ice hiding?
As Erika inches closer to uncovering the truth, the killer is closing in on Erika.
The last investigation Erika led went badly wrong… resulting in the death of her husband. With her career hanging by a thread, Erika must now battle her own personal demons as well as a killer more deadly than any she's faced before. But will she get to him before he strikes again?
My Review
I received this ARC book from the Publisher: Bookouture for an honest review.
Expected publication: February 12th
I started this book last night and I just finished it. Took me less the 12 hours to read it.
This is a debut mystery/thriller novel staring DCI Erika Foster. DCI Erika Foster is such a strong character. Gets the job done type of women.
The victim is a rich, beautiful girl. She is found dead in the ice. As DCI Erika is solving this murder of this girl in the ice she starts to connect the dots to three other death who happen to be prostitutes. As she is closing in on the Killer DCI Erika has to start to worry about herself.
Erika has her own struggles as the last investigation that Erika led went badly with her husband ending up dead.
This is such a good book. Very fast pace and well written.
The Author Robert Bryndza has all ready disclosed that he is in the middle of writing a second book to this new series.
The Truth About Books by Theresa!
Please leave comments, I love reading each and every one of them.