The Girl You Lost by Kathryn Croft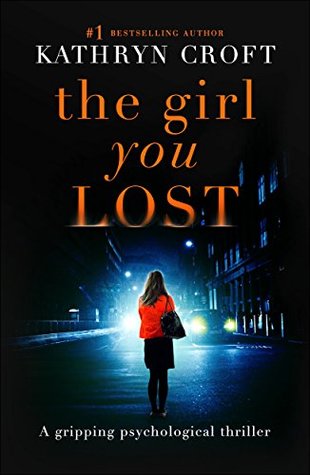 From Goodreads
Eighteen years ago, Simone Porter's six-month-old daughter, Helena, was abducted. Simone and husband, Matt, have slowly rebuilt their shattered lives, but the pain at losing their child has never left them.
Then a young woman, Grace, appears out of the blue and tells Simone she has information about her stolen baby.
But just who is Grace – and can Simone trust her?
When Grace herself disappears, Simone becomes embroiled in a desperate search for her daughter and the woman who has vital clues about her whereabouts.
Simone is inching closer to the truth but it'll take her into dangerous and disturbing territory.
Simone lost her baby. Will she lose her life trying to find her?
My Review
I gave this book 5 stars

I received this book from the Publisher Bookouture for an honest review.
Expected publication: February 5th 2016
Eighteen years ago Simone and Matt's baby was abducted when Matt's mother took the 6 month old baby to the park. Eighteen years later a girl shows up and tell's Simone that she believes she is her daughter. Just a quick as she shows up back in their life she disappears again. Simone goes on the hunt to find this girl so she can verify that this is her missing daughter. Simone finds herself searching for the girl, but what Simone finds out is what leads to this wonderful Dark Sinister Thriller. Just as you think that you know what is going to happen next the author takes you on a twisted turn. I really love Simone she is very sincere with everyone that she meets. She wants to help everyone. Simone life ends up in danger as she is following the path on the missing girl. There is also an ending to this book. No cliffhanger and it will blow your mind away.
The Truth About Books by Theresa!